In the skyscraper on the left of your screen are a couple of pictures
of the Burials and Baptisms books 1641 to 1837.
These are obviously transcribed from the originals and sometimes the records are difficult to interpret. Some of the additional commemts made by the original recorder are interesting. The causes of death range from "natural decay" and "decline" to "brain fever" and "apoplexy from drinking". One has only the word "Fit" against his name, with nothing else to go by one hopes he was burried as the result of dying from a fit and was not fit when he was burried!
The 1841, 1851 and 1861 Census details are extracts for people and their occupations in St Neot.
Below this are some extracts from the Kelly's Directory 1873 - 1910.
The information below was preparation for a booklet I produced entitled "Shops of St Neot". However, due to the size of the booklet, 55 pages of A4 text and photos, it is too large to put on this website.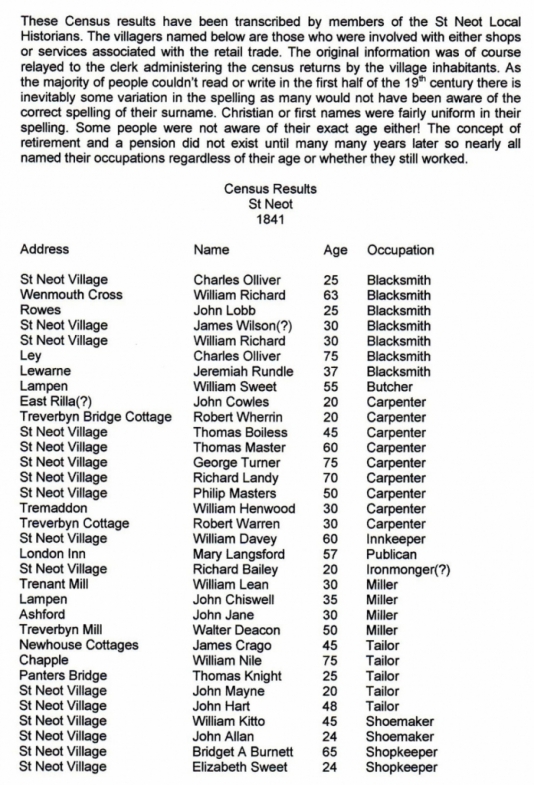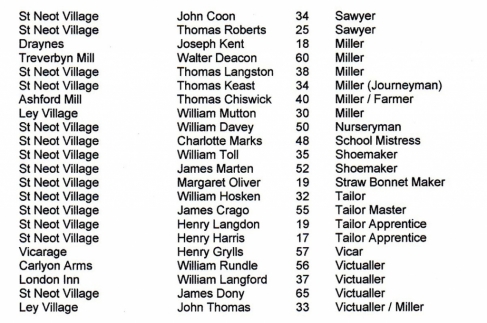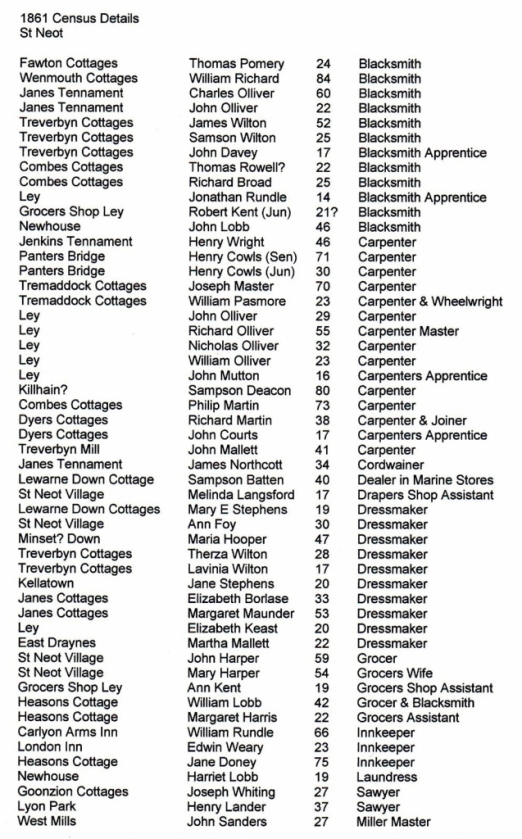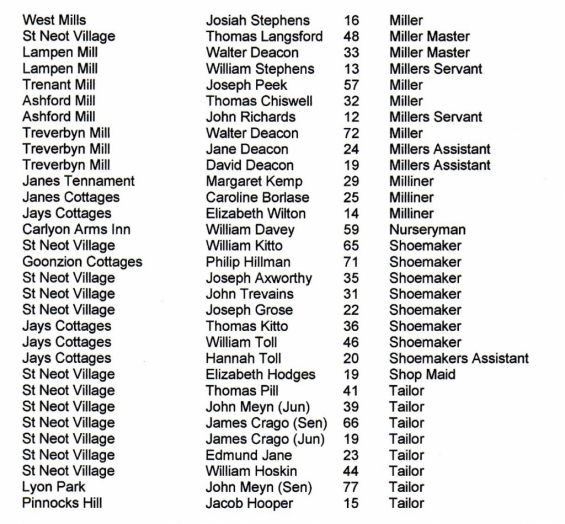 ---