The St Neot Local Historians meet most months on the first Monday of the month. We are a small but enthusiastic group of locals who at present run the village archive for the communities of St Neot & Warleggan. Our membership for 2015 was 30, there is a small active core of us who administer the Archive and catalogue, store and research the contents of the Archive. We also have a project group. We would be very pleased to see you at our meetings or have you help us in the Archive.
St Neot Historians Monthly Report for October 2016
On Monday 3rd October St Neot Historians met in the St Neot Institute for their monthly meeting. This month's subject was the St Neot Community Nursing Association in the parish of St Neot. The Archive contains records and accounts dating from 1906, this is both before nurse registration (1919) and the formation of the National Health Service in July 1948. The records began before the death of Florence Nightingale in 1910 and the struggle Ethel Manson (Mrs Bedford Fenwick) had in overcoming the opposition to national training and registration.
The local Cornish (St Neot) records show how the funds were raised by village people, how this was organised and administered, and how nurses were hired and fired! Walking, bicycling and travelling by car are mentioned as is the installation of the first phone. Some letters from the County Superintendent have been kept. There is also an interesting account of the style of discipline administered at the time. The talk given by Chris Timms was illustrated by over 50 "Powerpoint" slides.
Our next meeting will be in the Institute on the 7th at 7.30pm. The subject this month will be Innovative Geophysical Techniques in Cornish Archaeology as used in the Blowing House investigation here in St Neot. The talk will be given by Neil Wood, Camborne School of Mines, Programme Director Surveying Land & Environmental Management.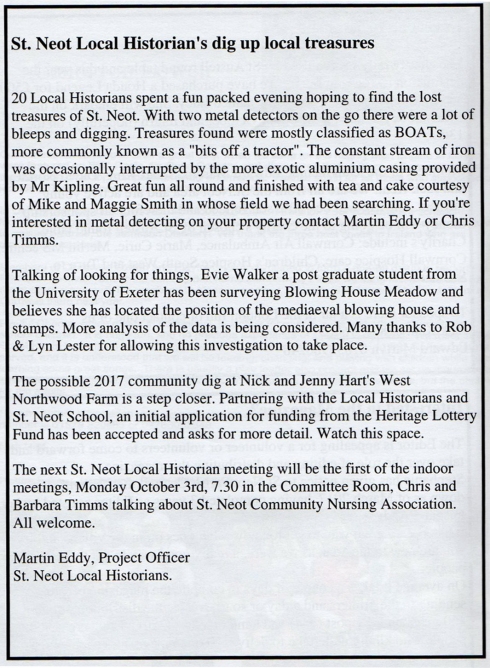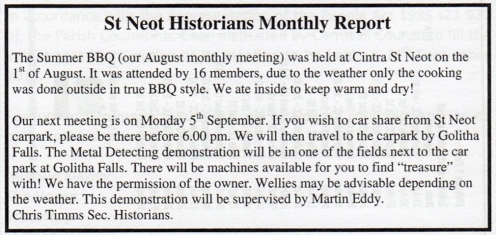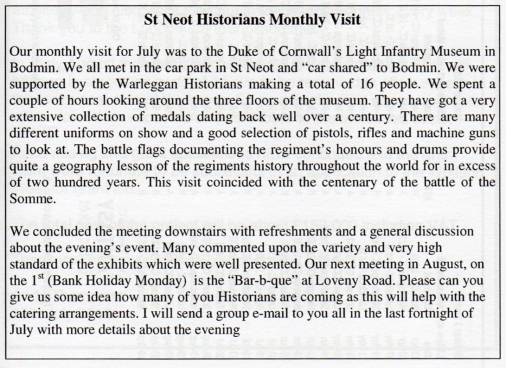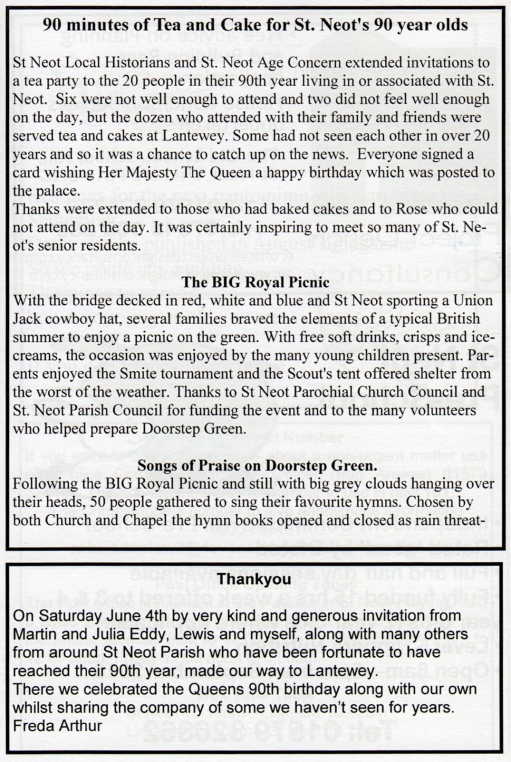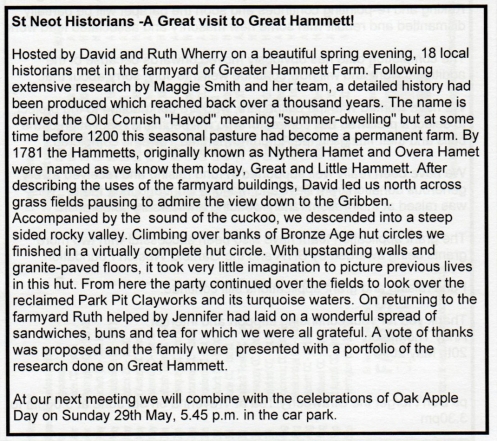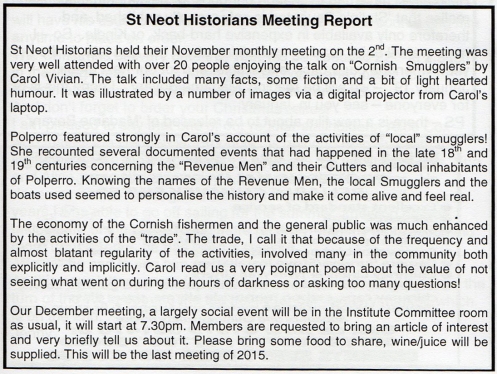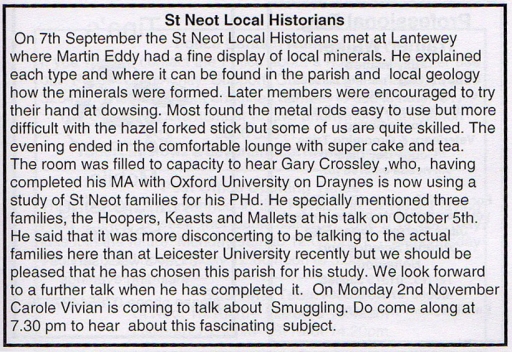 July 2015 Meeting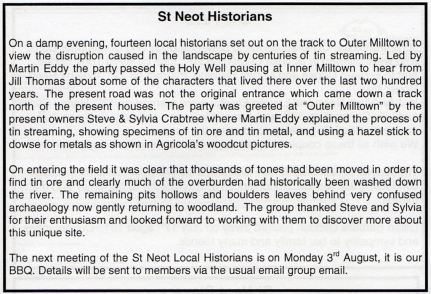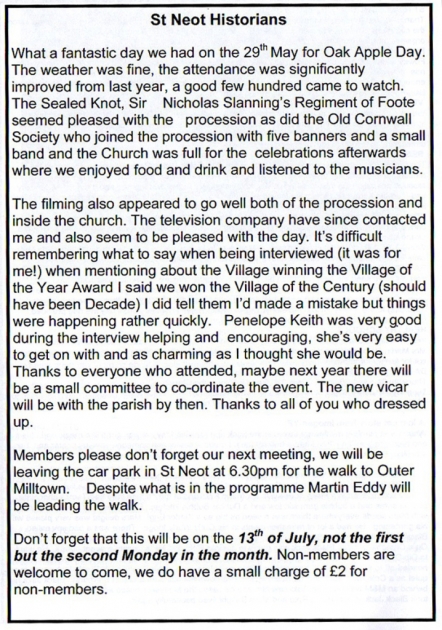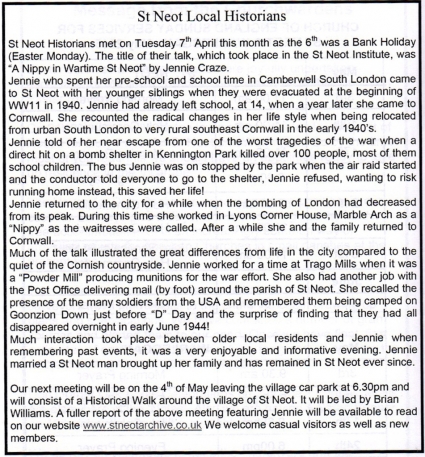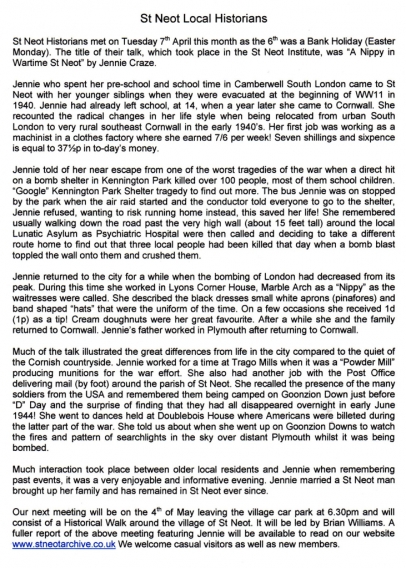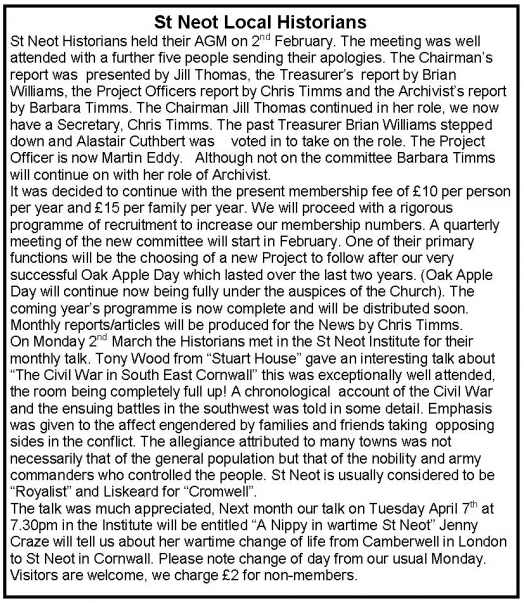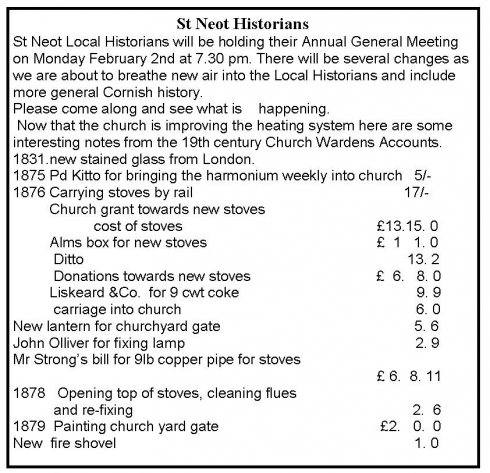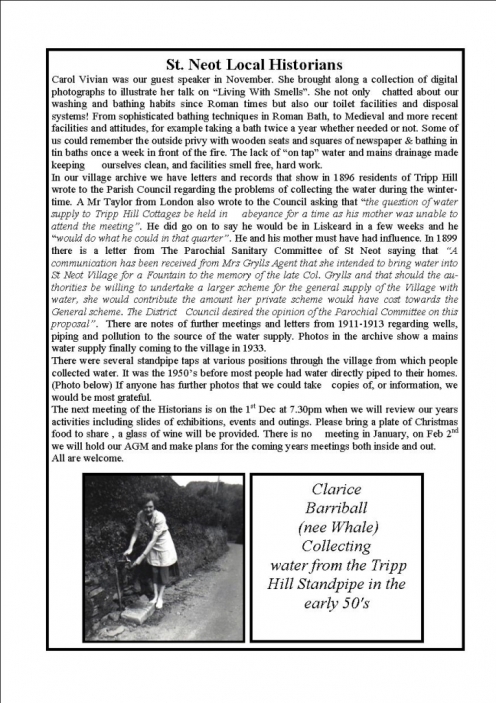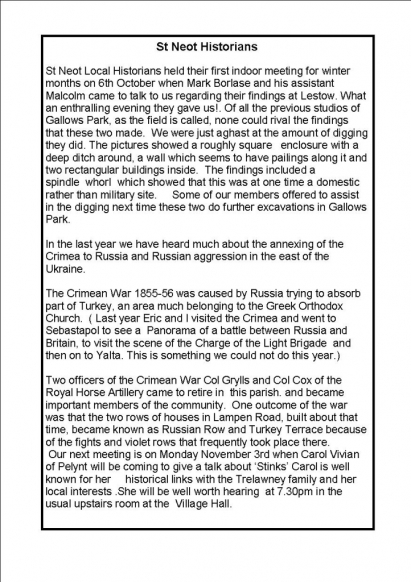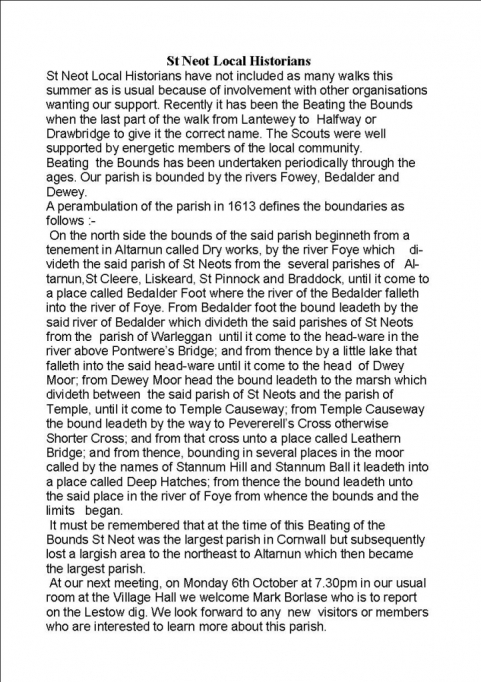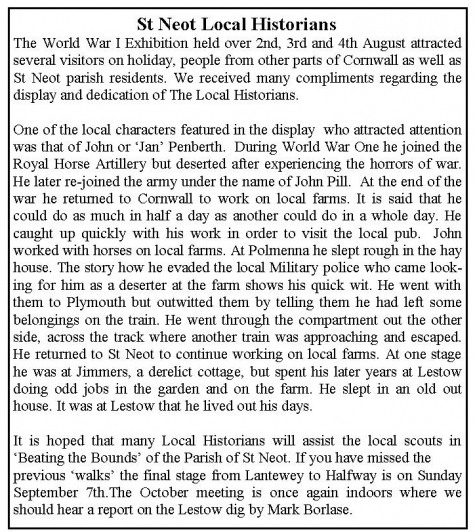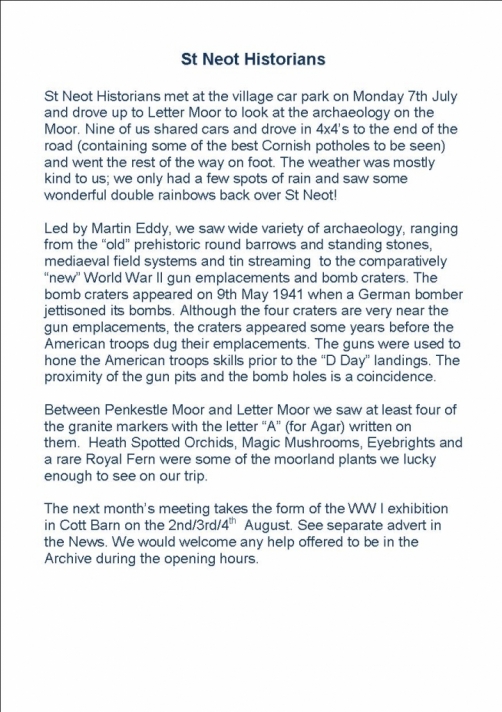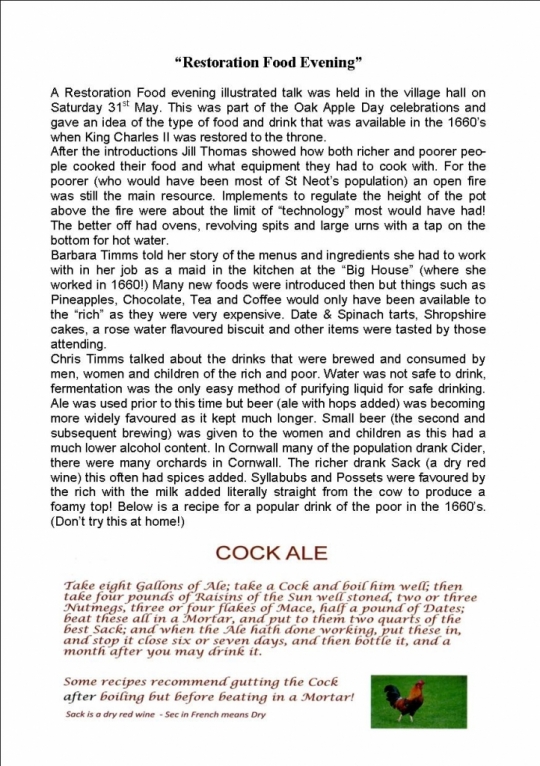 The June meeting involved the Oak Apple Day Celebrations