BELOW IS OUR PROGRAMME FOR 2018
If you would like to come to one of our evening or daytime events please contact us via the email address on the programme below or phone me Chris Timms on 01579 321299. We would very much like you to join our group. Our annual membership costs are currently £12 per person and £1 per meeting.Visitors (non-members) are welcome, we only charge £2 per person for casual attendance.
You can also use the "Contact Us" page as well.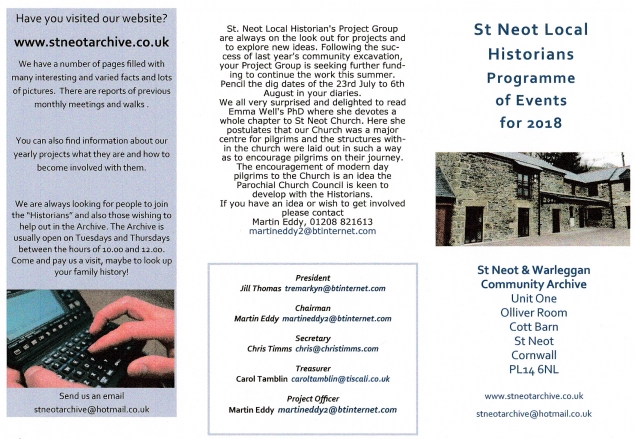 The Historians Programme below and above is a three fold brochure.